Flexibility
Construction Management - Agent Format
Fastrak Construction Management provides management services in an advisory role as the owner's representative throughout the project duration. In this format we are in a position to offer advice unencumbered by any interests other than those of the Owner and the project. There is a professional, confidential relationship between Fastrak Construction Management and the project owner similar to the relationship between an owner and their Attorney or Accountant.
The project Owner holds the contracts and has the ability to place cost and performance risk on the trade Contractors.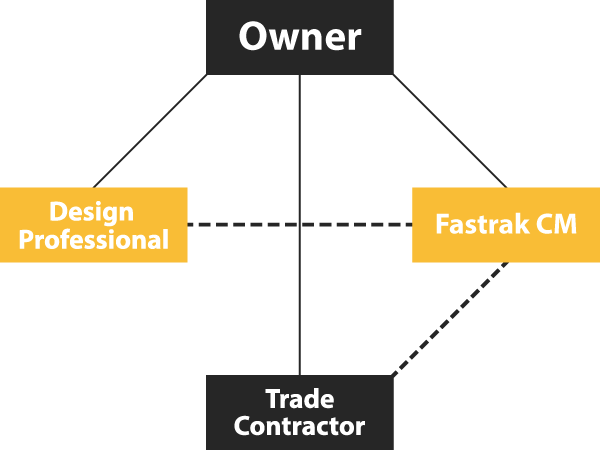 Contract Flexibility
As the project Owner, you have the flexibility to create and tailor a contract that is right for you. Because each project is unique, we will assist you in developing a contract strategy that is mutually beneficial while adhering to the project objectives.
Regardless of the form of contract agreement used, we are providing a professional service throughout all phases of the project. The contract agreement will define the scope of services and the relationship of the contractors and design firms involved.